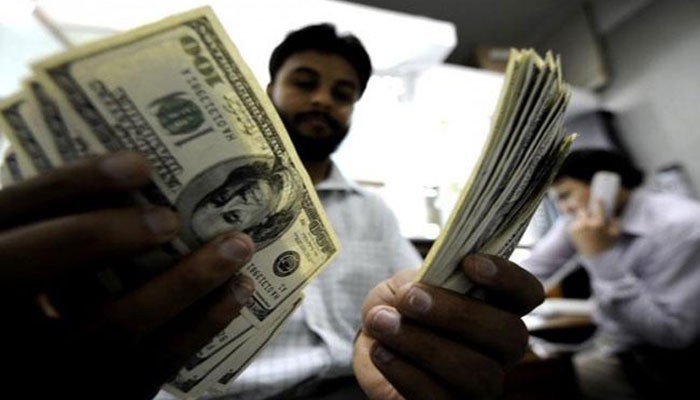 KARACHI: The purchasing pace of the US dollar was Rs160.2 while its selling rate was Rs161 on Thursday, December 24 at the end of Pakistan's money market.
Meanwhile, coming up next were the paces of the US Dollar, Saudi Riyal, UK Pound, the UAE's Dirham, and other unfamiliar monetary standards in the open market today.
Read more: US dollar rate against Pakistani rupee on Dec 23
The data has been gotten from the Forex Association of Pakistan.
| | | |
| --- | --- | --- |
| Currency | Buying | Selling |
| Australian Dollar | 119 | 121 |
| Canadian Dollar | 121 | 123 |
| China Yuan | 25 | 25.15 |
| Euro | 192 | 194 |
| Japanese Yen | 1.55 | 1.58 |
| Saudi Riyal | 41.9 | 42.5 |
| UAE Dirham | 43 | 43.7 |
| UK Pound Sterling | 213.5 | 216.5 |
| US Dollar | 160.2 | 161 |