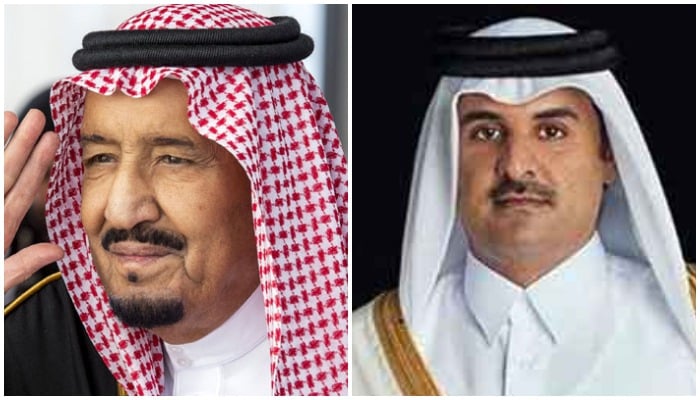 Saudi Arabia has sent a proper greeting to the Emir of Qatar to go to the GCC Summit in the midst of a political row
The greeting was stretched out to Qatar's Emir Sheikh Tamim receptacle Hamad Al Thani during his gathering with GCC's Secretary-General
The meeting is set to occur in Saudi Arabia on January 5, 2021
SAUDI ARABIA: The King of Saudi Arabia, Salman canister Abdulaziz has formally sent a solicitation to the Emir of Qatar, Sheik Tamim container Hamad Al Thani to go to the 41st Gulf Cooperation Council (GCC) Summit, Arab News announced Wednesday, refering to the Saudi state news organization SPA.
Per the report, the gathering is set to happen in the Kingdom of Saudi Arabia on January 5, 2021.
The greeting was sent to Al-Thani while he was going to a gathering with GCC's Secretary-General Nayf Al-Hajraf, the report said.
During a normal gathering of the Saudi Cabinet, King Salman expressed that he plans to make the culmination fruitful in advancing "joint action, expanding cooperation, and integration among member states in all fields," the report added. 
The Saudi Council of Ministers has likewise assessed the result of the main gathering of the Saudi-Bahraini Coordination Council which basically occurred on December 24, 2020. The gathering was led by Saudi Crown Prince Mohammed canister Salman and the Crown Prince of Bahrain, Salman receptacle Hamad. 
Per the report, individuals from the Saudi-Bahraini Coordination Council said that Saudi Arabia is pushing reciprocal relations with Bahrain to "more comprehensive heights and developing them in all fields."