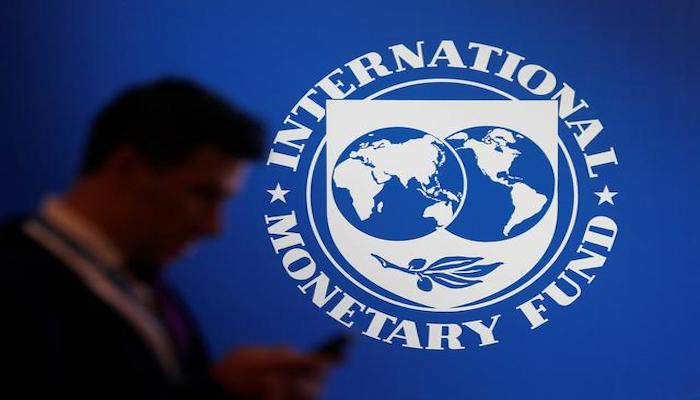 FBR authorities hold meeting with IMF team
FBR recognizes Rs150b worth of personal duty exclusions that could be withdrawn
Economic group advised to satisfy IMF prerequisites 
With the Imran Khan government choosing to build the force levy by about 25% to 30% and annul up to Rs200 billion annual expense exceptions for the corporate area, Pakistan is crawling more like a recovery of the International Monetary Fund (IMF).
According to a report in The News, the top political administration has guided the financial group to satisfy requirements of the slowed down program under the $6 billion Extended Fund Facility (EFF). A high ranking representative revealed to The News that the force tax will be raised bit by bit to satisfy the IMF condition.
Read more: Pakistan's dynamic citizens list crosses 3m benchmark for the principal time

The IMF bundle has been slowed down since February after the COVID-19 episode. The subsequent survey is presently under fulfillment and it is yet to be seen whether the second and third audits will finish all the while, or done independently.
The board has recognized Rs150 billion worth of expense exclusion that might be removed through an official mandate or a small spending plan by moving a new money bill in the second 50% of the current financial year.
A top FBR official told The News if the exceptions are removed in the current financial year, the outcomes will show up in the following monetary year. Its working has showed that the corporate area appreciated up to Rs200 billion annual expense exclusions and it is yet to be perceived how much exceptions would be annulled in the following period of enactment endorsement measure.
A virtual round of talks between the IMF and the Federal Board of Revenue (FBR) happened Monday night and investigated the chance of annulling the corporate area personal duty exclusions.
Another top FBR official said "there is agreement on a number of clauses, but there are significant areas of divergence as well. the next meeting is expected in January 2021 because currently there are Christmas and New Year holidays."
The IMF group asked about the annual assessment exceptions allowed to the Chinese organizations under the CPEC game plan. The Pakistani side told the IMF authorities that these exclusions were intended for 25 to 30 years and couldn't be withdrawn.
The IPPs exceptions will end after expiry of 30 years most likely one year from now and the two sides have concurred that no further exceptions would be given. "Now the ball is in the government's court, and when Islamabad moves towards fulfillment of pre-requisite conditions, the IMF will accomplish second review and its board will grant approval for release of a third tranche of $450m probably in February or March 2021," said high ranking representative sources.
When this journalist reached IMFs Resident Chief in Pakistan Teresa Daban Sanchez looking for her remarks, she answered, "The Pak authorities and IMF team remain closely engaged. Discussions are going on and both teams are working very hard and non-stop to bring the programme review to a positive conclusion".
On the chance of withdrawal of annual assessment exceptions, the sources said Pakistan and the IMF had investigated potential outcomes to abrogate corporate area personal expense exemptions.
Also read: Close financial connections empower unlawful asset moves among UK and Pakistan, discovers British report
Important exclusions of corporate area that can be viewed as nullified in next bit of enactment incorporate tax break for interest in adjusting, modernization and substitution of plant & apparatus (corporate assembling area) Rs65.168 billion tax reduction for enrollment in Stock Exchange (Companies deciding on selection in an enlisted stock trade) (Rs357 million), tax break for recently settled mechanical endeavors, corporate mechanical units (counting corporate dairy cultivating) Rs5.573 billion, tax reduction for mechanical endeavors set up before the primary day of July, 2011 (Corporate mechanical units including corporate dairy cultivating) Rs6.486 billion, annual duty exclusion on any pay determined by a Sukuk holder and other exemptions.