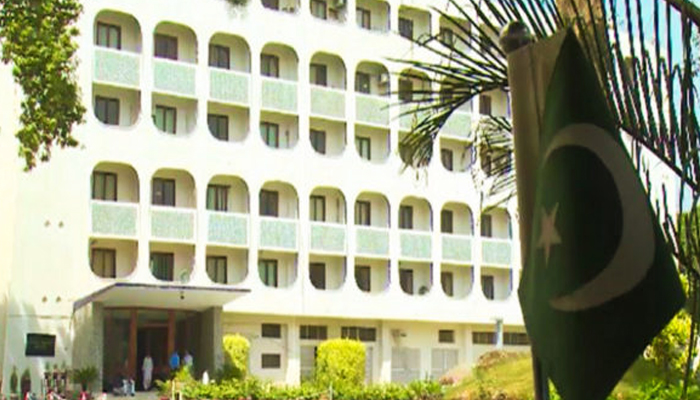 Foreign Office says RSS-BJP brand of "democracy" just methods the gagging of the Kashmiri voice and will
Says decisions were the main such exercise since officeholder system renounced involved Kashmir's uncommon status
Says India could neither trick Kashmiri individuals nor misdirect worldwide community
Pakistan on Saturday dismissed Indian Prime Minister Narendra Modi's ridiculous and misleading cases about "democracy" in India-involved Jammu and Kashmir, an assertion from the Foreign Office said.
Modi's offered the expression following the alleged appointment of the "District Development Council." The RSS-BJP brand of "democracy" just methods the gagging of the Kashmiri voice and will, under the blades of Indian armed force firearms, the FO said.
Read more: India keeps at any rate 75 in involved Kashmir after neighborhood election
The races in the domain were the principal such exercise since the occupant system had repudiated involved Kashmir's unique status.
"The 'new chapter' that the RSS-BJP regime is writing in [occupied Kashmir] is one marked by brutal military siege since 5 August 2019, egregious violations of human rights in the occupied territory, and untold sufferings for the Kashmiri people," it said.
The proclamation featured that the Indian account could neither delude the Kashmiri individuals nor misdirect the worldwide network, adding that it couldn't redirect consideration from the center issue of the Kashmiris' basic right to self-determination.
EU DisinfoLab report: Pakistan hammers India's promulgation, cautions against bogus banner operation
The Foreign Office said that India should end its occupation and hold a plebiscite that would permit the Kashmiris to practice their privilege of self-determination.