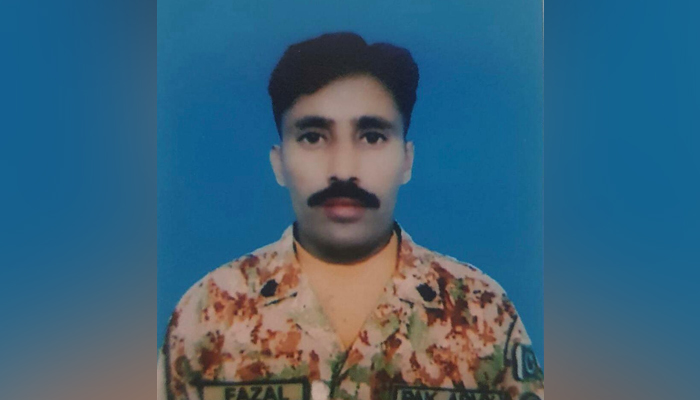 Soldier martyred at Khuiratta area along LOC
Indian troops intentionally target regular citizen populace, harm one
Pakistan armed force troops destroy an Indian Army quadcopter
A fighter was martyred after Indian soldiers started a truce infringement in the Khuiratta area along the Line of Control (LOC), the military's media wing said Wednesday.
The Inter-Services Public Relation said that the Pakistan Army reacted befittingly, as there were reports of substantial misfortunes to Indian soldiers in men and material.
"During an intense exchange of fire, a valiant soldier Sepoy Fazal Elahi, age 35 years, embraced shahadat," the assertion said.
Meanwhile, in the Kotkotera Sector along LoC, Indian soldiers turned to ridiculous terminating, where they intentionally focused on the regular citizen populace.
"Due to an indiscriminate fire of automatics in Phalni Bazar, a 34-year-old male suffered critical injuries," the assertion stated, adding that the military reacted viably and focused on Indian posts that had started fire.
Moreover, in the Hotspring Sector, Pakistan armed force troops killed an Indian Army quadcopter. Indian Quad Copter had come 100 meters inside its region.
In the year 2020, 16 Indian quadcopters have been shot somewhere around the Pakistan Army, the ISPR added.