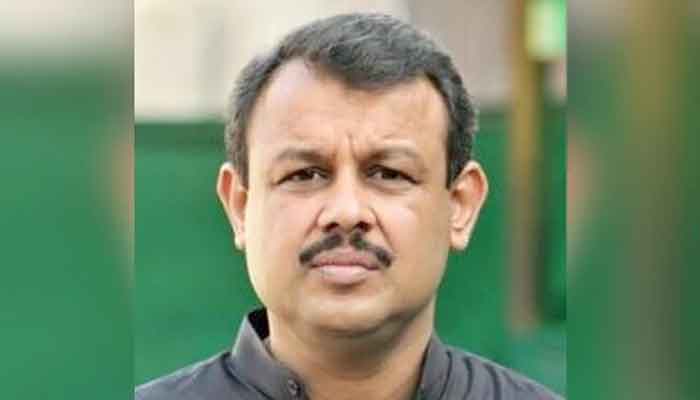 Journalist Asad Kharal, who was arrested on Tuesday for allegedly firing pictures at police officers in Lahore's Kahna space, has been remanded into police custody until Sunday, June 25.
Based on a press release launched by police on Friday, in the course of the police's investigation, three sub-machine weapons (SMGs), 128 bullets for SMGs, 41 "empties" (bullet casings) of SMGs, a couple of SMG magazines, and 4 wi-fi units, together with three chargers for the units had been retrieved from Kharal's possession.
On Tuesday, Kharal allegedly beat two police officers — who had been deployed for his safety according to an area courtroom's orders — and tore their uniforms.
Following the incident, when senior police officers reached the location, Kharal stated he wished to resolve the matter by dialogue. When the officers went into the journalist's home, he allegedly locked them inside.
After locking them, he allegedly fired pictures at them, however they had been in a position to escape and save their lives.