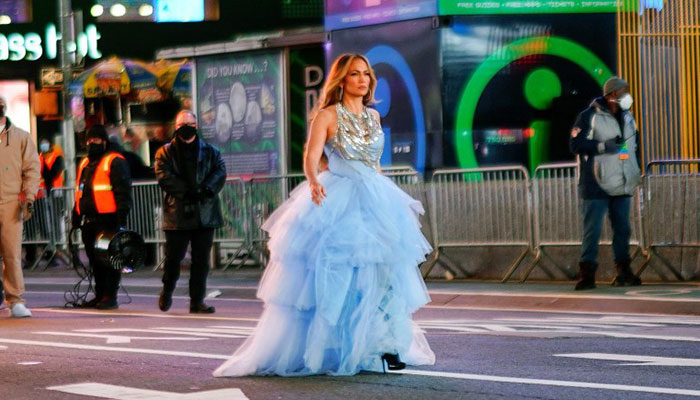 Jennifer Lopez's most recent snaps from her New Year's presentation wowed fans.
The artist and entertainer watched something out of a fantasy as she amazed in a blue ballgown and a coat in Times Square.
Despite New York being rankling cold, JLo dumped the coat for a later piece of her performance.
At one point she even did her exemplary hair flip as she worked with covered team on board.
She is set to stun fans at Dick Clark's New Year's Rockin' Eve With Ryan Seacrest.
Take a look: