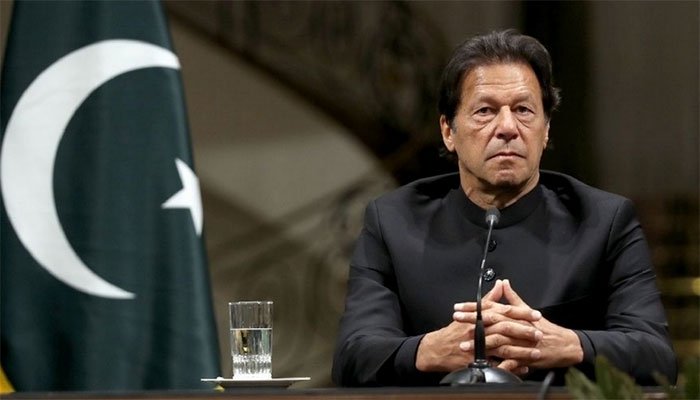 PM Imran Khan seats a gathering to audit India's pessimistic promulgation and disinformation campaign.
Observes that the target of such promulgation is to make turmoil in the country.
Expresses the expectation that Pakistani media will assume its basic part in this regard.
---
ISLAMABAD: Prime Minister Imran Khan on Wednesday said that the Indian media was attempting to redirect the world's consideration from the Indian government's illicit strides in involved Jammu and Kashmir.
He said the Indian media was doing as such through antagonistic and unjustifiable promulgation against Pakistan.
According to the Prime Minister's Office, the head was leading a gathering to survey the contrary promulgation and disinformation crusade, including cross breed fighting, dispatched by the Indian media against Pakistan.
Read more: FO rejects Indian authority's 'irresponsible' comments on Pak-China joint statement
During the gathering, the executive saw that the goal of such terrible purposeful publicity was to make insurgency in the country.
He guided for compelling measures to be instituted to thwart the Indian media's adverse propaganda.
He additionally focused on the requirement for public mindfulness in such manner, saying that quite a ridiculous and devised mission should be countered with facts.
"The real face of India should be exposed before the international community and the public," the assertion cited the PM as saying.
He likewise communicated the expectation that Pakistani media would assume its basic function in this regard.
Read more: Pakistan brings Indian ambassador to invalidate 'unmerited, misleading's case about Gilgit-Baltistan
The meeting was gone to by a few administrative clergymen including Minister for Foreign Affairs Shah Mahmood Qureshi, Minister for Information and Broadcasting Senator Shibli Faraz, Minister for Interior Shaikh Rasheed Ahmed, Minister for Communication Murad Saeed, PM's exceptional collaborator Dr Moeed Yousaf, Focal Person on Digital Media Dr Arsalan Khalid, among others.