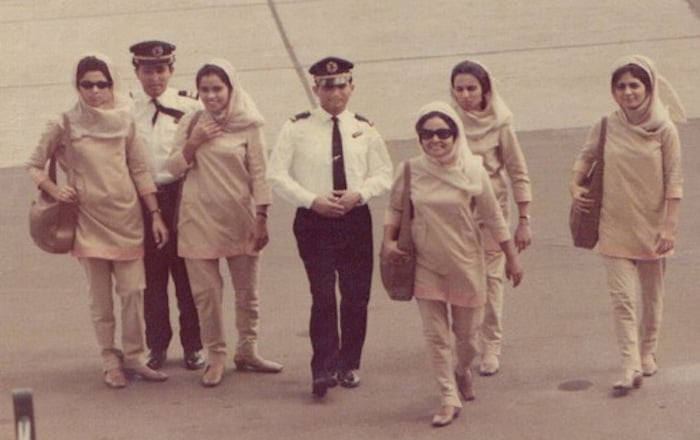 Pierre Cardin planned PIA uniform in 1966
That 'A' line tunic with thin fitted pants turned into a moment hit
French fashioner Pierre Cardin kicked the bucket matured 98 out of a clinic in Neuilly close to Paris on Tuesday.
The French planner is known for overturning style during the 1960s and 70s with modern looks and a spearheading way to deal with merchandise.
A generally secret truth is Pierre Cardin's commitment to Pakistan. The famous fashioner planned the uniform for Pakistan International Airline (PIA) in 1966. He was the minds behind the incredible grovel shading uniform for the mid year and greenery green uniform for winters.
The PIA uniform was a short 'A' line tunic with thin fitted pants and a formed dupatta that covered heads as well as turned heads.
"The uniform became an instant hit, the slim-line trousers immediately were dubbed as 'PIA Pajamas'," composed History of PIA. The PIA look was duplicated across Pakistan by youngsters.
Pierre Cardin-planned uniform was utilized by the public transporter from 1966 to 1975.