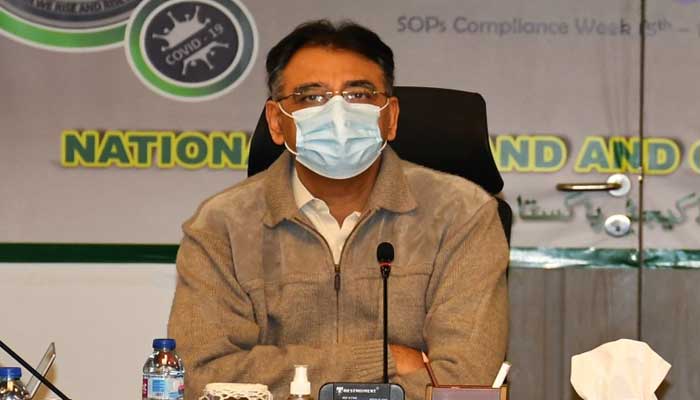 The head of the National Command and Operations Center (NCOC) — the body driving Pakistan's battle against Covid — on Wednesday said that he has approved the acquirement of more than 1,000,000 vaccines.
Asad Umar, in his explanation on Twitter, said that the number "will cover all frontline health workers".
He said what remains currently is for DRAP (Drug Regulatory Authority of Pakistan) to favor a vaccine.
Umar said that the public authority means to convey the antibodies inside the principal quarter of 2021.
More to follow.